Cybersecurity and Digital Privacy Aspects of Smartgrids
On Thursday, 8 June, the Norwegian Smartgrid Centre will host a webinar on the topic of cyber security and digital privacy in smartgrids, presented by Ümit Cali.
Ümit Cali will address the critical need for robust security measures and digital privacy protection in our rapidly evolving power infrastructure. With the rise of intelligent and interconnected power grids, the threat of cyber-attacks has never been more significant, and the importance of cybersecurity, digital privacy and compliance with cyberlaws cannot be overstated. Don't miss this opportunity to learn about how advanced technologies, such as AI, can provide the protection we need to safeguard our future.
In this eye-opening webinar, you will:
Discover the vital role of cyber security and digital privacy in the era of smartgrids and understand the potential consequences of failing to take these issues seriously.
Gain insight into the current and emerging cyber threats targeting power grids, and learn about the innovative strategies and technologies being employed to combat them while ensuring digital privacy compliance.
Learn how artificial intelligence and other cutting-edge technologies can bolster the security of smartgrids, ensuring reliability, stability and digital privacy for the communities they serve.
Understand the legal landscape surrounding cybersecurity and digital privacy in the energy sector, and explore the role of cyberlaws in shaping a secure and compliant smart grid infrastructure.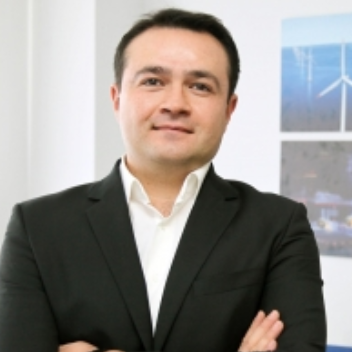 Ümit Cali
Ümit Cali holds a PhD in Electrical Engineering & Computer Science from the University of Kassel, Germany. For the past 20 years, he has worked with digitalization in both academia and industry. He is currently an Associate Professor at NTNU where he works with AI, blockchain, renewable energy systems and energy economics.
He also chairs the IEEE TEMS Special Interest Group on Energy DLT and is vice chair of the IEEE Blockchain in Energy Standards Working Group.